Case Study: Shopify Ecommerce Vape Shop – Vape Batt
Vapepenbatt.com Or Vapebatt.com was a WordPress store that sells vapes and vape accessories. They approached us with a number of challenges.
Website had like conversion rates
SEO needed work
Website was slow and packed with useless plugins
Website was hard to navigate
The main goal of the project was to update Vapebatt's out-of-date wordpress website in order to enhance the overall shopping experience, especially on mobile devices. We transitioned Vapebatt to the Shopify platform, and using our SEO knowledge, we helped them rank on the first page of Google for a number of high-volume key phrases in their sector.
The result?
We recreated their website on Shopify using a custom theme and implemented a lot of custom features to replace the need for any more plugins that slow down the website. The combination of shopifys speed and native features with Odd4's design teams experience in UX and UI we were able to make a much better version of vapebatt.com.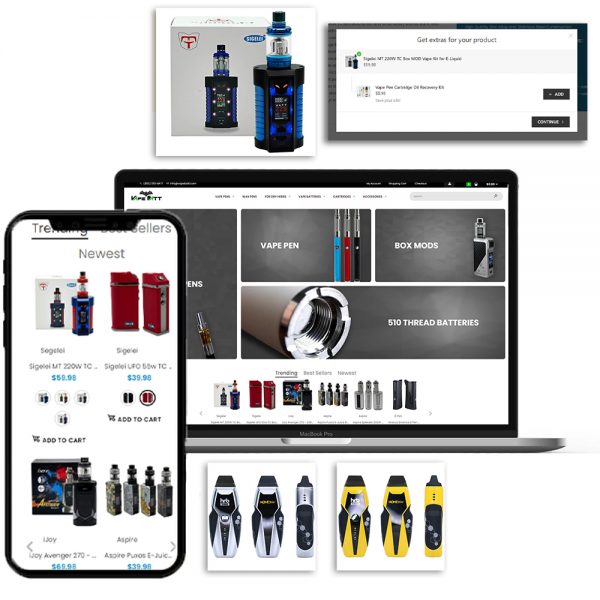 Why Work With Us?
Trusted by some of the biggest brands…