Case Study:
Increasing Website Traffic for Muscleology
Objective:
To increase website traffic and drive more business for Muscleology, a Supplement company based in Davie, Florida.
Strategies Implemented:
Designed and developed a new website optimized for search engines and user experience
Conducted keyword research and incorporated it into the website's content and meta tags
Implemented a content marketing strategy and promoted it through social media and email marketing
Used pay-per-click advertising to drive targeted traffic to the website
Results:
Website traffic increased by 1200% in 3 months
12 wholesale leads generated through the website with it's new wholesale sign-up form and wholesale portal that allow customers signed up as a wholesaler see a different version of the website catered to wholesalers.
Average Order Value increased by 23%
Conclusion:
By implementing a combination of a well-designed website, effective SEO and marketing tactics, and targeted advertising, we were able to significantly increase website traffic for Muscleology. These efforts helped the client reach a wider audience and drive more business, meeting their objective of increasing online visibility and success.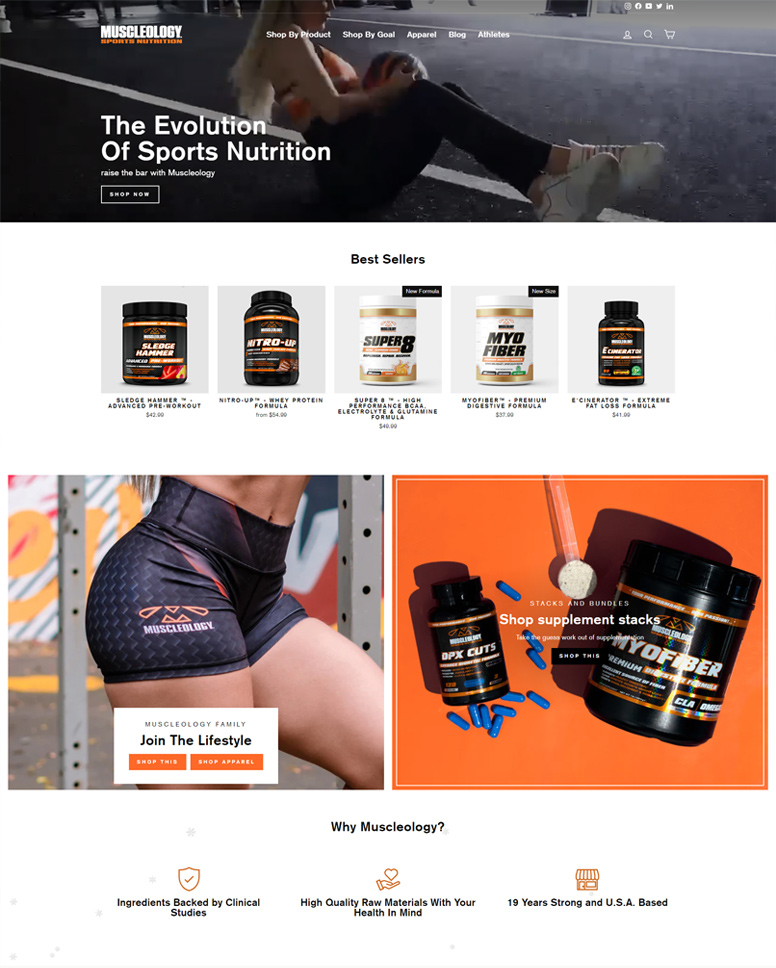 Website Development
We designed and developed a new website in Shopify that was optimized for search engines and user experience. Technical SEO elements like title tags and meta descriptions were also used, as well as responsive design strategies to make the site mobile-friendly.
Search Engine Optimization & Blog Creation
We did some digging to find out what keywords that were useful to the client and how they might be used in their marketing. We used these keywords across the site, including the content, titles, and meta descriptions, to boost the site's rankings in search engines.